2017 was an incredibly exciting year with a lot of firsts and new adventures.
-Just a few of the noteworthy moments -
Finally Tied The Knot!
In October, Lukas and I got married in Dalton, Massachusetts with our closest friends and family to help us celebrate. It was on a large historic farm and it was the perfect backdrop to a wonderful weekend. We had a BBQ feast curtesy of Sam Stambler & Mike Fogel. Lukas' parents, Scott & Shay baked the cake with the help of their daughters and it was beyond delicious. Wedding MVP's included my mother Jules Metcalf who basically cooked all the food and Nancy Bell & Lexi Fogel who ran the kitchen and got everything out and onto the tables. It couldn't have happened without them. Not to forget all our amazingly talented friends who played music at all the different points in the day. We love you all.
We took three days to drive up from Arkansas to Massachusetts and several more days back. We camped by the great lakes, saw Niagra Falls, had buffalo wings in Buffalo, NY and bourbon in Bourbon county, Kentucky. Charlie had stuck his nose through the fence at Niagra Falls and determined that going over in a barrel was not for him… But camp side steaks and marshmallows were.
In the midst of our wedding adventures we closed on a little fixer-upper house with 20 acres, two ponds and a wood shop bigger than the house. It's been a whirlwind of housing projects and the unexpected. As we settle into our little farm we're learning so much everyday and enjoying every second of it.
With the purchase of our little fixer-upper came a big move into our new shop space. Only half of the shop has a proper concrete floor. The other half is dirt and gravel. So only about half of our 1400 sq ft shop is being used for banjo building. The rest is storage for our tractor, log splitter, and various things that were left behind including a huge amount of oak that we're going to use for projects around the house. There are three rooms in the shop. The large main room and two smaller rooms, but only two have been usable until very recently. The machine shop and an inlay & finishing room for now. The other one had no lighting and some exposed electrical, but it's all wired up and ready to go! All we need is some heating here, it made for a chilly winter with electric radiators heating in the shop… But we'll be installing a wood stove before next winter and finishing the concrete floors. As for now, spring has landed and all the doors are open- we just need to install a window or two!
In our first few months of home ownership we took up the mantle of housing projects with gusto. We jacked up and added more supports under the house, patched and added new drywall to the living room, and re-roofed the house. Then came some outdoor projects. Taking down some unstable rock work around an addition to the house and bull dozing a rotten shed. After we get some fencing redone we'll be moving on to residing the house sometime this fall.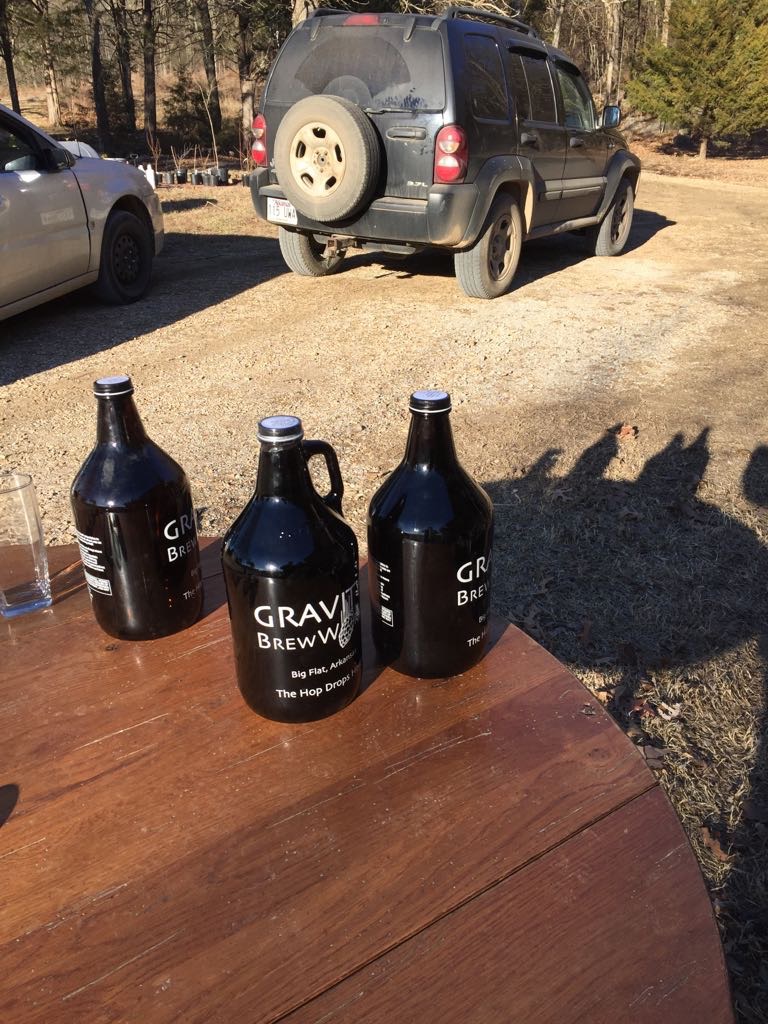 We have 2 new additions to our little family this year - Moose & Max - In January we bought a 4 year old Warmblood horse we lovingly refer to as Moose. He's been our other horse Cash's pasture mate for a 2 years now and they love each other. We couldn't be happier to be giving this guy a home with us when the two boys move out to the farm this summer. And just this week we adopted a little 8 week old puppy from Oklahoma. Max is hilarious & energetic and he's become fast friends with Charlie. Soon we'll be getting some chickens to fill up the coop we're building and goodness knows what else.
Grand Ole Opry With Mike Snider
This past summer, Lukas had the opportunity to play with one of his favorite banjo players, Mike Snider at the Grand Ole Opry. He first heard Mike when he was 15. Mike had a special cd promotion- 3 cd's for $25 and if you don't like it you can send the cd's back to him and he'll send you a cd he doesn't like. Needless to say Lukas never sent the cd's back and has about worn them completely out. He's a really great guy and player, definitely check him out!